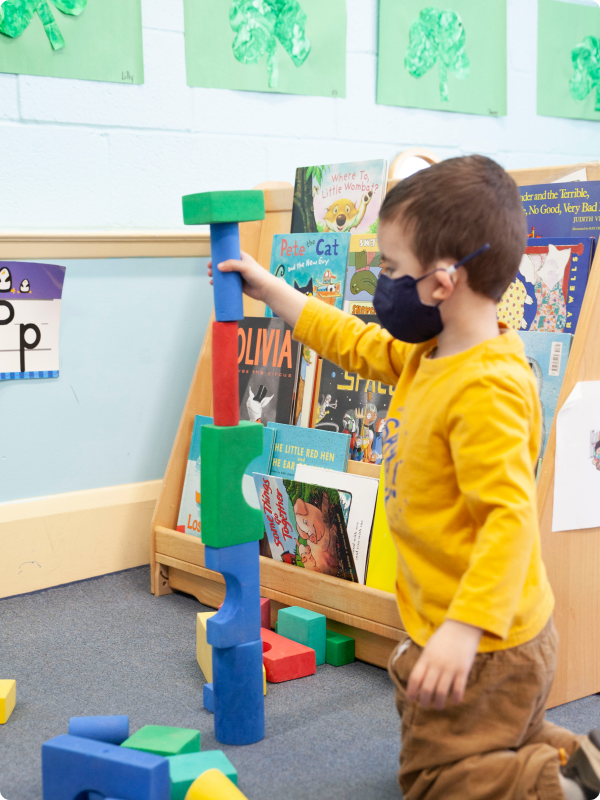 Founded in Research, Led
by Love
We believe that early childhood experiences are crucial for each child. To ensure that children's needs are met, we place emphasis on developmental theory and research-based best practices.
With a careful combination of cognitive skills and developmentally appropriate tasks, we create a relaxed environment that stimulates curiosity and enthusiasm for learning.
Through our free and guided play, children learn not just content, but also critical thinking skills, to collaborate with others, to be innovative thinkers, to communicate effectively, and to be confident in their abilities. All skills that will stay with them for life.
With our small class sizes combined with a small child-to-staff ratio, we offer the kind of individual attention each child deserves.
A Community of Support and Encouragement
At Towson Presbyterian Preschool (TPP), we believe in community. Early childhood education is an opportunity to form lifelong friendships and establish strong support systems that benefit both parents and children.
That's why, in addition to parent/teacher conferences, holiday parties, and Art Show Open House, we regularly schedule family-friendly events such as the Greene Turtle Funds for Friends fundraiser, Family Movie Night, Holiday Party/Toy Drive, and Ice Cream Socials to give opportunities for our parents to get to know each other and foster meaningful relationships with other TPP families.
We keep up with our graduates and love sharing in their success. Teaching your child is a privilege. Watching them grow and flourish is an honor.
Contact us today to learn more about our school.