Special Announcements
Enrollment 2024-2025
Registration dates at TPP:
Beginning Monday, November 6th, 2024 families who are members of Towson Presbyterian Church, families who have a child currently enrolled in our school or have had a child previously enrolled may register.
Beginning Monday, November 20th, 2024 all remaining spaces are open to the public on a first come basis.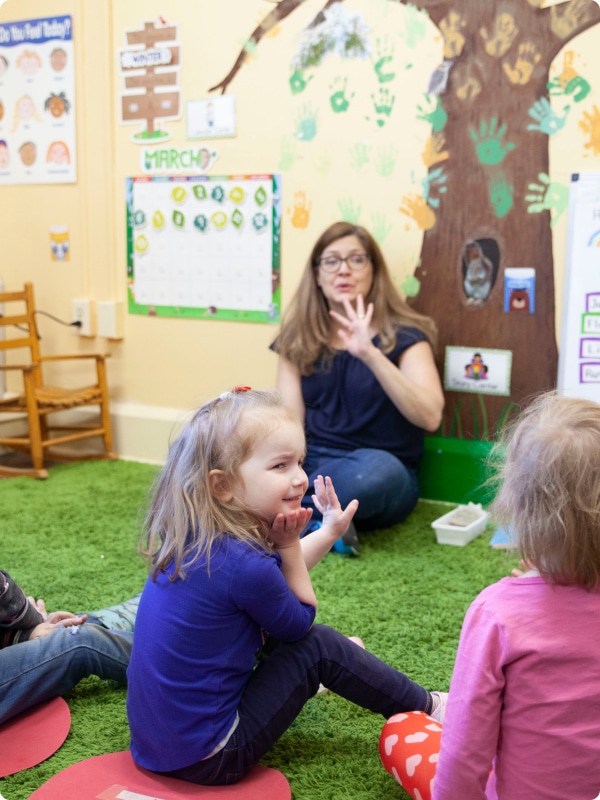 Research-Based Early Childhood Education in Towson, MD
Preschool and childcare for 2-4 year-olds focused on building a foundation of confidence.
We're here to help your child grow. Since 1958, Towson Presbyterian Preschool has been centered around the community and centered around helping children embark on the wonderful adventure of learning. Through small classes and play-based learning, your child will develop the skills and confidence they need to flourish in their
educational journey.
Using developmental theory and research-based methods, Towson Presbyterian Preschool provides children with a stimulating and nurturing environment built around developmentally appropriate activities. We've been proud to watch children from our preschool programs in Towson grow and blossom for over five decades.
Accredited Preschool and Early Childhood Programs
Towson Presbyterian Preschool offers a variety of Maryland State Department of Education accredited programs for children ages 2-4. Every one of our teachers is certified in Early Childhood Education and passionate about what they do. Our free and guided play activities are carefully designed using the latest cognitive research and established best practices.
We keep our classes small so that every child gets the individualized attention they deserve. At Towson Presbyterian School, your child will enjoy a well-rounded curriculum, including gym and art, that exercises every part of the brain and connects gaining knowledge with having fun. With play-based activities, your child will grow their self-worth, trust in others, and enthusiasm for learning.
To keep our small child-to-staff ratio, we only accept a limited number of students.
The Benefits of Play-Based Learning
Play-based learning encourages children to explore their world with curiosity and wonder, setting the stage for a lifetime love of learning. With play-based learning, children:
Develop
Communication Skills
Learn How
To Work Together
Improve
Motor Skills
Expand Their
Imagination
Grow Critical
Thinking Skills
At Towson Presbyterian Preschool, our developmentally appropriate, play-based learning includes academic training that will help your child prosper in kindergarten. They will learn the basics by exploring their interests while building confidence and creating the foundation for long-term academic success. All while having fun!
Parents Love Towson Presbyterian Preschool
Watch the video below to learn about TPP's impact on children and the Towson community.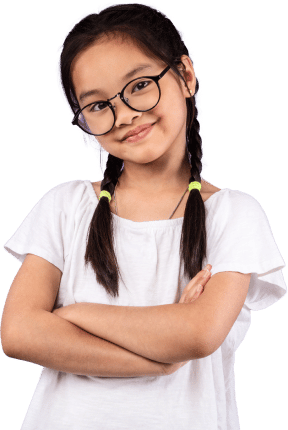 Stay Connected with the Brightwheel App
For both the environment and improved health and safety, we use the Brightwheel app to reduce paperwork and materials sent home with your child. This reduces the spread of germs while minimizing the environmental impact of using so much paper.
Brightwheel also keeps you connected with your child and their progress. You will be kept up-to-date and always informed about what your child does and achieves on a daily basis, including celebrating important milestones together! You can stay involved and active in their learning no matter where you are.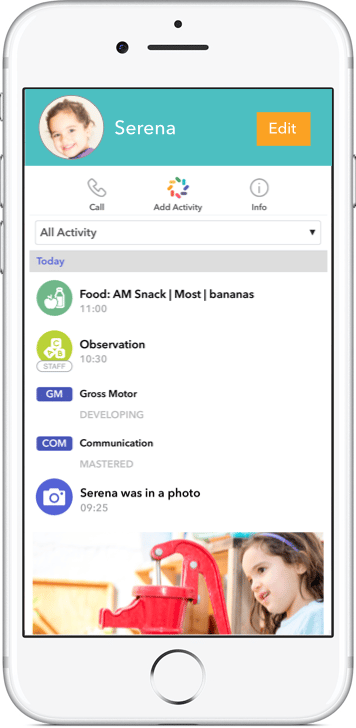 Childcare and Preschool Programs at Towson Presbyterian Preschool
Towson Presbyterian Preschool offers three different education schedules for children two to four years of age. No matter which program you choose, there are always two adults in each classroom, a teacher and an assistant, and at least two adults on duty during the extended hours.
Our flexible schedule includes morning-only preschool programs, before and after school programs, and a parent's-day-out option.
Our morning preschool program runs from 8:45 AM to 11:45 AM, and you can choose to enroll your child for two, three, or five mornings a week. We have classes for three age groups: two-year-olds, three-year-olds, and four-year-olds.
Our before and after school program is for three and four-year-olds and offers extended hours from 7:30 AM to 5:30 PM.
We also offer a parent's-day-out option that can be scheduled on an individual basis for children enrolled in our preschool program.
Get More Information About Towson Presbyterian Preschool
We'd love to hear from you and learn more about your child. We can help you decide which program is the right fit and works best for your schedule. This is a crucial time in your child's life, and getting a head start now can make all the difference.
Fill out the form to learn more about giving your child the gift of an incredible place to learn and grow – while enjoying every second of it!